Water Damage Restoration in Youngstown
Commercial and residential properties in Youngstown, Warren, and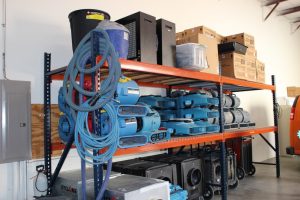 Canfield can be severely damaged by floods and plumbing emergencies. Water can begin warping floors and destroying drywall in a matter of hours, while increasing the odds that your property will experience a mold infestation.
Getting professional help from a water damage restoration company can limit the damage you experience after a natural disaster or pipe burst emergency. The pros at 911 Restoration of Mahoning Valley can reach properties in Warren, Youngstown, and Canfield within 45 minutes of an emergency call, 24/7/365.
Our property restoration experts can take on any water damage you are facing by offering you:
An Assessment of Structural Damage Caused by Excess Water

Water Extraction and Prompt Flood Cleanup

Drying and Dehumidification Services

Sewage Cleanup and Repairs for Leaking Pipes

Renovation for Ceiling Leaks and Snow Damage

Total Commercial and Residential Restoration

A Free Visual Mold Inspection for Property Owners Only
We understand that mold removal may be necessary after a water damage emergency. Mold can spread quickly, making it very important that you get the mold remediation services you need as soon as you suspect you have an infestation.
911 Restoration of Mahoning Valley understands what it takes to totally repair water damage. We can handle mold decontamination and odor removal. Get help securing a Fresh Start after your property floods by contacting us today. Techs can offer you same-day service so you can get back your peace of mind along with a completely restored home or business.
Total Mold Removal Services Are Available in Youngstown
Your well-being and peace of mind can be shaken after your property is flooded by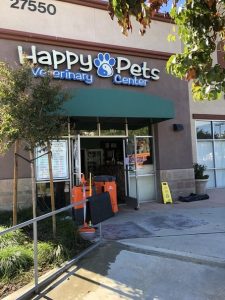 heavy rains, storms, or a pipe burst emergency. 911 Restoration of Mahoning Valley is here to return you to stability by totally restoring your property.
We are licensed, bonded, and insured to handle all aspects of water damage restoration, including mold removal and mold decontamination. Any type of water damage can allow mold to thrive in your home, but mold may be especially likely if you experience a flooded basement.
Our techs can begin flood cleanup right away to limit the spread of mold. We use professional water pumps, air movers, and fans to quickly extract water from your home or business. You can also rely on us to perform a mold inspection to assess your property after a water damage event.
Mold remediation can protect your health and your property. Many types of mold cause allergic reactions, and some molds – like black mold – are toxic. Handling mold infestations quickly can limit the damage to homes and businesses in Youngstown, Warren, and Canfield while lowering the risk that you will suffer respiratory issues.
The mold remediation techs at 911 Restoration of Mahoning Valley can begin cleaning and restoring your property today. We have the resources and experience to take on any type of water damage and any mold infestations you might be facing. Let us restore your home or business to the perfect condition you deserve starting right now.
Let Us Restore Your Property Completely after a Water Damage Emergency
You do not have to try to recover from water damaged caused by pipe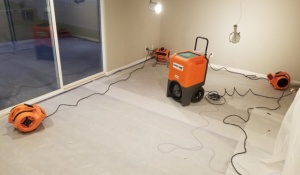 burst emergency, floods, blizzards, or sewage backups on your own. The professional water damage restoration techs at 911 Restoration of Mahoning Valley can totally repair and renovate your home or business.
We offer same day service and techs will bring along professional grade equipment to handle flood cleanup, water extraction, drying, and dehumidification. You can rely on us to take care of:
Disinfecting Your Property after Water Damage Caused by a Sewage Spill

Repairing Damage Caused by Frozen Pipes in the Winter

Using Infrared Scanners to Locate Any Spots of Moisture in Your Property

A Mold Inspection if You Suspect You have a Fungal Infestation
Mold removal can be an easy process if you get professional help on your side immediately. Mold can spread where you can't see it, causing extensive amounts of damage before you even become aware that you have a problem.
Fortunately, the mold remediation techs at 911 Restoration of Mahoning Valley are ready to repair and restore all properties in Youngstown, Warren, Canfield and all surrounding cities. Techs can remove items infested with mold, clean up with IICRC certified mold decontamination techniques, and renovate your home or business.
Get the support you need to get back your peace of mind after a water damage emergency by contacting us right now. You deserve a perfectly restored property and a Fresh Start today.
Serving the communities of Brookfield, Burghill, Campbell, Canfield, Cortland, Fowler, Girard, Hubbard, Leavittsburg, Lowellville, Mahoning County, Masury, Niles, Struthers, Warren, Youngstown and surrounding areas.