Commercial Water Damage Restoration in Mahoning Valley
Running a business is already challenging. Even the most successful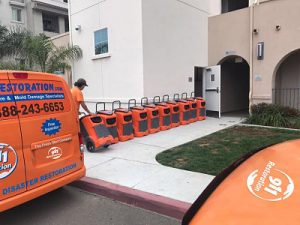 companies still have to keep a watchful eye on their bottom line. And nothing inspires financial worry like unexpected damage to your commercial property.
Whether it's a store, an office, a studio, or any other enterprise, a safe and fully functional property is imperative to your success. Water damage, property fires, and mold infestations could pose a risk to your revenue, forcing you to close down for repair and renovations.
At 911 Restoration, we understand that every form of commercial property damage requires urgent attention. That's why we have staff on-call every hour of the day and night, every day of the year. If you arrive at work to discover a pipe burst has flooded your place of business, you can call 911 Restoration and have water damage restoration experts there within 45 minutes, guaranteed.
911 Restoration is insured, licensed, and bonded. Every member of the commercial restoration staff is IICRC certified. They are all highly trained to handle the unique needs of commercial fire and water damage restoration. You need emergency water removal? They're on it. Smoke restoration and structural repair? They're qualified. Mold Removal? They know how to extract mold completely and safely to eliminate any threat of toxicity for you, your employees, and your customers.
The commercial restoration experts at 911 Restoration understand that as a business owner, you are held responsible for the safety of your property. That's why they don't rest until they've restored your business to top condition.
Your fellow business owners already depend on 911 Restoration for quality fire, mold, and water damage restoration in Youngstown. You can, too. Call today for urgent, expert assistance.
Emergency Commercial Water Damage Cleanup in Mahoning Valley
Water damage is one of the most common threats to commercial properties in the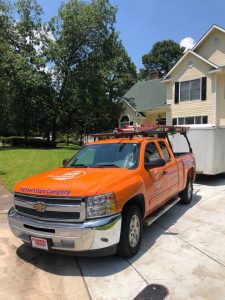 Mahoning Valley. Pipe bursts, sewage backups, ice dams, flooding from storms…there are so many ways for water to invade your business.
No matter how or when disaster strikes, you can count on 911 Restoration to respond with the same urgency you feel. Water damage restoration technicians appear on the scene promptly, and they come prepared to fulfill any need your situation calls for. Whether you need emergency boarding up, roof repair, or storm repair, they'll handle it. If you're not sure where the water has come from or why there's suspicious mold growth on your drywall, you can count on the water damage restoration staff for thorough leak detection.
After emergency water extraction, the professionals take great care to dry the area out completely using professional-grade fans. Every structure must be fully dehumidified to prevent future rotting, weakening, or mold growth. If any structure has already been destroyed beyond repair, the water damage restoration team tears out the damage and replaces it with brand new material.
The water damage restoration process concludes with a thorough mold inspection and mold removal. A mold infestation can develop at an alarmingly sudden rate after water damage. The professionals at 911 Restoration believe in taking fast, preventative measures to remove mold today so you don't get stuck with costly damages down the road and can maintain a non-toxic environment where you, your coworkers, and your clients can always breathe easy.
A water invasion can mean extensive commercial property damage. The most effective way to minimize damage is to call a trustworthy emergency water damage restoration company like 911 Restoration.
Contact us now for immediate, friendly water damage restoration and mold removal in Youngstown.
Comprehensive Water and Fire Restoration
Commercial property damage is rarely a single-solution situation. If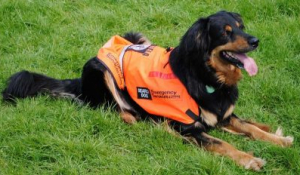 you've had a property fire, you likely also have water damage from fire hoses. If you have water damage from a pipe burst, you're likely to also develop a mold infestation. In any situation, you may need structural testing and repair in addition to water extraction, mold removal, and smoke remediation.
Every instance of commercial property damage is a complex web of cause-and-effect. Keeping this in mind, every last commercial restoration technician with 911 Restoration has been thoroughly trained to handle every possibility. There is no challenge they're not prepared for.
Just as important, our fire and water damage techs understand that being thorough in commercial property damage restoration is non-negotiable. Your stability as a business depends on having a property that is healthy and sound. It isn't enough for your business to look good when our experts leave. You need any structural weaknesses repaired and any threat of future damages or mold growth eliminated. With 911 Restoration, you can count on exactly that.
In fact, the thoroughness of our technicians may be the one bright spot in your current disaster. We believe in turning every challenge into a brand new beginning. With these commercial property damage specialists, you can expect to wind up with a property that's in even better condition than before your incident.
If you need fire, mold, or water damage restoration in Youngstown, call our IICRC-certified 911 Restoration team today. We give you more than a restored property. We give you a Fresh Start.
Serving the communities of Brookfield, Burghill, Campbell, Canfield, Cortland, Fowler, Girard, Hubbard, Leavittsburg, Lowellville, Mahoning County, Masury, Niles, Struthers, Warren, Youngstown and surrounding areas.