Water Damage Restoration in Brookfield
Have you ever thought about what would happen to your property in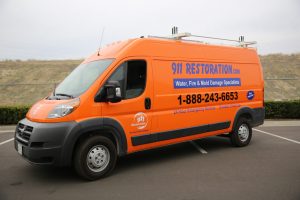 Brookfield if there is a flood? The truth is that water damage emergencies come in many forms, from a burst pipe to heavy winds and rains. It's important to be prepared and know what to do next. The water extraction specialists at 911 Restoration of Mahoning Valley are available 24/7/365 and respond to all water removal calls within 45 minutes. You will never be kept waiting for important water clean up services. In addition, all of our water damage inspection specialists are IICRC certified with years of experience. When it comes to water damage restoration services in the Brookfield area that you can trust, look no further than 911 Restoration of Mahoning Valley.

Water Removal Services You Can Count On
When your property is taken over by a burst or frozen pipe, it may seem like the future of the property is at stake. The truth is that our water damage restoration specialists have years of experience and know exactly what to do in the event of an emergency. They'll even go above and beyond to make sure that you feel entirely comfortable during the entire flood cleanup.
A flooded basement is a difficult time for any property owner. Our technicians understand that and put your emotional needs first during the water cleanup services. They provide a wide variety of water damage restoration services, including emergency storm repairs, roof repairs, boarding and more. Our techs take special care to keep your property in tact, and even go ahead to box up any undamaged property to ensure that it remains that way.
A common question is which water removal companies in Brookfield take property owner insurance. We're proud to report that our techs accept all forms of insurance, and even will work with you to find the best plan for your water clean up services. A free insurance consultation is offered with all water extraction services. Their goal is to make sure that you pay as little out of pocket for your water damage inspection as possible. A free visual inspection for property owners only is also offered. 
Our techs are aware of the major impact that a burst pipe or flooded basement can have on the property, and they do their best to minimize this in any way possible. From top to bottom, complete water extraction, drying, and dehumidifying services will be offered. In addition, leak detections and repairs are offered to minimize the flooding in the home.

When it comes to flood cleanup services, you need a team that truly cares about your needs. 911 Restoration of Mahoning Valley goes above and beyond to make sure that your property is clean and dry. From top to bottom, a complete water damage restoration will be completed. For a Fresh Start after any burst pipe, call our technicians today.

Mold Inspection After a Flooded Basement
After a water extraction on the property in Brookfield, the last thing that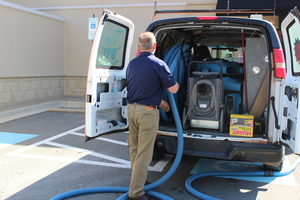 property owners want to think about it mold. Unfortunately, fungus is a reality after any water damage emergency and can arise as quickly as 24 hours after. It's important to get our mold inspection techs on the scene as soon as possible to perform a remediation.
Mold or popcorn ceiling may seem like a manageable problem, but the truth is that it can leave both you and your property in disarray. Mold can have disastrous impacts on the property. If you are spotting any of the warning signs on the property in Brookfield, contact our techs immediately. These include dampness in the air or when touching any of the furniture. In addition, if you are spotting any pink or black spots on any of the walls, it's important to have a mold remediation as soon as possible.
Mold inspection is never an easy time for property owners, and our technicians understand that. They provide quality mold cleanup services, and even use third party testing in some instances. Our techs use hazmat suits and infrared technology for our top-notch mold remediation services to get the best read possible.
Put your health and the future of your property first and call our techs in Brookfield for quality mold inspection services today. Our cleanup techs will be in and out before you know it, and your property will be clean and dry. For your own Fresh Start after mold removal services, contact our flood cleanup team today.