Water Damage Restoration in Masury
If you are a property owner in Masury, you deserve to enjoy your property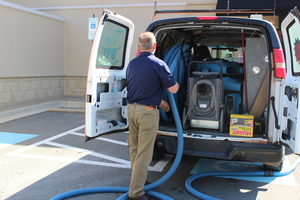 free of any excess water. If you have experienced a burst pipe or flooded crawl space, contact our team of trained water damage restoration specialists. Our water extraction company is all IICRC certified with years of experience. We operate nationwide, but have a local branch in Masury to serve all of your water removal needs. All calls for water extraction services are answered within 45 minutes, and we are available 24/7/365 for all flood cleanup needs. Do the right thing for your property and call the water remediation techs that care about your needs. 911 Restoration of Mahoning Valley is available around the clock for all water removal services.

Water Remediation Services in Masury You Can Count On
There are a few possible sources for water damage on the property in Masury. For starters, frozen or burst pipes can easily occur in cold weather. In addition, heavy winds or rain can cause flooding on the property. Luckily, our techs are trained to handle it all with care.

If you are experiencing a flooded bathroom or basement in Masury, the last thing that you want to do is delay. Luckily, our techs understand the urgency of the situation. They are available around the clock and offer expert water removal services. You will not only be treated to a flood cleanup, but a Fresh Start as well. 
911 Restoration of Mahoning Valley is licensed, insured and bonded. Our technicians are trained to handle any type of flood cleanup that comes their way. Emergency restoration services in the Masury area are offered as well. Whether your property requires emergency roof or storm repairs, our trained water removal techs have you covered.
From top to bottom, your property will be completely clean and dry after any water damage restoration. Our water cleanup technicians also offer structural dehumidifying and drying services. No matter whether it is a residential or business property, our cleanup techs will operate swiftly. A complete water extraction will be offered in a timely manner.
A flooded basement in Masury can be any property owners worst nightmare. Not only can it harm the structure of the property, but it can ruin your belongings as well. Luckily, 911 Restoration of Mahoning Valley will not stand by and let that happen. All of your unharmed belongings will be boxed up and placed to the side to remain safe during the water extraction.
For a flood cleanup in Masury you can count on, go with the Fresh Start company. Our water removal techs put your needs first the entire time. Contact 911 Restoration of Mahoning Valley for your own Fresh Start water removal today.

Mold Removal Services in Masury
Mold is every property owner's nightmare, but unfortunately it is a reality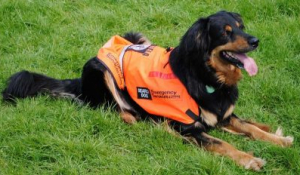 after any water damage emergency. Mold can arise on the property as quickly as 24 hours after a burst pipe, so it's important to act fast. Luckily, our trained mold removal specialists are available around the clock for all of your needs.

Many property owners think that mold is something that they can live with, but we urge you to let our trained inspection techs take a look. Black mold can disintegrate the property from the inside out. Some of the warning signs of mold include dampness in the air and if the furniture is damp to the touch. If the wood on the property seems pink or has a black hue to it, it's time for a mold inspection.

Some property owners think that they can get rid of the mold on the property by scrubbing or with soap and water, but we urge you to leave the mold removal to the trained specialists. Our inspection techs all use hazmat suits to keep both themselves and you safe through the decontamination process. Not only that, but infrared technology is used for inspection purposes and in some instances third-party testing is used.

Mold is not only hazardous to your property, but to your health as well. If you are experiencing mold in the shower or popcorn ceiling, it is time to call for your own mold removal services. Call 911 Restoration of Mahoning Valley for your own Fresh Start mold decontamination today.