Fire Damage Restoration
It is surprising—and disheartening—to discover what a little smoke and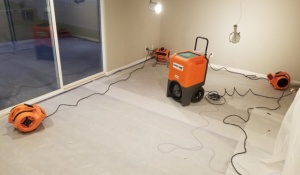 soot can do to a beautiful property.
If you've recently had a property fire or puffback, you know the devastation of seeing your home or business coated with black ash and smelling like soot. After all the love and effort you put in to creating a warm and welcoming atmosphere, it feels incredibly unjust to be struck by such damages.
Not to mention, the prospect of a long and costly fire damage restoration process can be staggering.
The good news is, you don't actually have to struggle your way through fire cleanup. When you call 911 Restoration of Mahoning Valley, our fire damage restoration staff takes every last concern off your plate. Consider these experts your fire information center, armed with answers for every question and solutions for every problem of fire damage restoration in Youngstown, Warren, Canfield, or the surrounding area, call us today.
The fire cleanup technicians at 911 Restoration do everything with a single goal in mind: giving you peace of mind. For them, this means providing expert service, offering transparent and compassionate communication, and keeping costs low. They treat your fire and smoke damage incident as if it had happened to them, restoring your property to the same standard they'd hold for their own home or business. They also offer a free fire damage assessment, so you know exactly what your unique needs are what services to expect.
You'll also be relieved to discover that there is no aspect of fire damage restoration this crew cannot handle. They do it all, from odor and smoke removal to structural repair. They even handle water restoration and mold removal if your house was flooded by fire hoses.
At 911 Restoration, we don't expect you to see the silver lining in this unexpected disaster. But we see it. If you're in need of fire damage restoration in Youngstown, Warren, Canfield, or the surrounding area, call us today. We'll help you find the light at the end of the tunnel.
Water And Fire Restoration Services
Often, fire damage restoration is about more than smoke damage and soot removal. You may need structural repairs. You may need water cleanup after your house was flooded by fire hoses. You may even require mold decontamination as a result of the water damage.
911 Restoration seeks to be your one-stop solution for fire restoration in Mahoning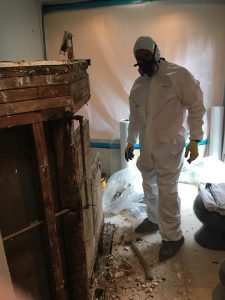 Valley in Youngstown, Warren, Canfield, or the surrounding area. Our fire cleanup techs are trained to manage everything from smoke damage repair to mold inspection. You won't need another contractor. And once you see how hard these experts work for you, you won't want another contractor.
Fire damage restoration services include packing out and storing your belongings to keep them safe during cleanup, cleaning your furniture and dishes, and using sodablasting for soot, ash, and smoke removal. If you need puffback cleanup, you're likely well-aware of how pervasive that nasty smell can be. Sodablasting vanquishing odor causing particles from your property, guaranteeing permanent odor removal.
Your fire cleanup crew is about more than repair and restoration. They focus on full property renovation. This means structural inspection and testing to make sure your property is still healthy and sound after disaster. It also means every weakened or damaged structure will be repaired or replaced with new materials, leaving your home or business in better-than-new condition.
And, of course, if you need water cleanup, our IICRC certified staff handle water extraction and bring in fans to dry out water damage. They tear out contaminated carpet, replace rotted flooring, and conduct mold inspection to make sure one disaster doesn't lead to another.
When the fire damage restoration crew takes on your job, they take every step necessary to make sure your property is in top condition and any threat of long-term damage has been addressed and eradicated.
If you need services for smoke damage restoration in Youngstown, contact us today. We'll clear out the wreckage and get on the path to a Fresh Start.
Free Insurance Consultation For Fire Damage
How much does fire damage restoration in Youngstown cost? What services will you need to get back your property back to normal? How many of these services will your insurance cover?
The fire cleanup staff knows your mind is spinning with questions, and one of the greatest among them is the worry of how much this unexpected incident will set you back financially.
Let a friendly staff member put your mind at ease with a free insurance consultation. They'll take a look at your plan and find the answers to all these questions. They'll also stick with you through the sometimes complicated filing process, including inventory and loss itemization. 911 Restoration is the best service provider company in over all fire restoration companies in Youngstown.
The process of fire or puffback cleanup may seem like more than you can take on. With 911 Restoration of Mahoning Valley, you don't have to worry about anything but dialing our number. We provide you our full-scale service for fire remediation in Youngstown, Warren, Canfield, or the surrounding area.
Call today and hand this problem over to the smoke damage experts.