About Us
Bob Thompson is expanding 911 Restoration with the opening of the Mahoning Valley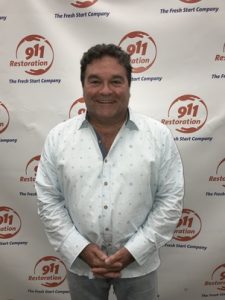 branch. Now, along with the Pittsburgh location, Bob can provide even more people with exceptional restoration services.
Bob and his son Bobby run the branch, and together they handle all operations at the location. They quickly saw how the restoration business was just another way to help people in need, something the father and son team have been passionate about before joining the 911 Restoration family.
Bob and Bobby have been active in giving back to the community for many years. They are involved in the Ross Griffin Memorial Fund, the Strimbu Memorial Fund, and the Community Foundation of Western Pennsylvania and Eastern Ohio.
Now, through 911 Restoration of Mahoning Valley, the owners can make sure property owners are taken care of from start to finish when they are in need of water damage restoration, mold removal, fire damage restoration, sewage backup, or disaster restoration services.
Call Bob and his team of professionals when you need expert restoration services, and he will show you how to turn water damage into a fresh start!
Around The Clock Water Damage Restoration Services
The idea of giving people a fresh start after a flood or fire has impacted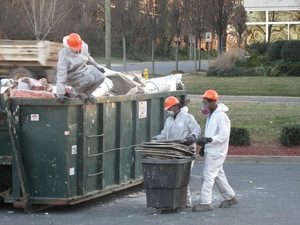 their lives is what truly drives the entire 911 Restoration company.
Bob has been inspired to spread the fresh start attitude to all of his customers, showing them that even the most overwhelming situations can actually be the catalyst to something new and exciting.
Whether you own a commercial or residential property, Bob and his restoration team can provide you with the comprehensive services needed to make sure your home or business makes a full recovery.
Water damage can be especially debilitating and needs to be mitigated quickly to limit its effects. Bob understands this, so when a customer calls in the middle of a water emergency, he guarantees that his technicians will arrive within 45 minutes of being notified of the situation.
It doesn't matter what time your disaster may take place; customers can call the Mahoning Valley office the moment they discover water damage on their property. The branch is open 24/7/365 to receive calls and schedule appointments for free visual inspections for property owners.
So, call 911 Restoration of Mahoning Valley as soon as you experience a leak or a flood and Bob will ensure that you get the expert water damage restoration services you deserve!
In-House Insurance Claim Assistance
Bob and Bobby both worked in the insurance industry for many years before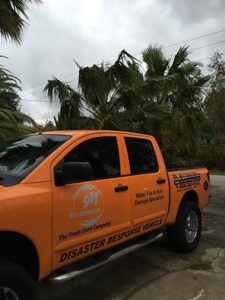 becoming involved in the restoration business, during which they assisted hundreds of people with claims for property damage repairs.
For over four decades Bob was immersed in all things insurance, giving him incredible insight into what customers dealing with water damage and other property damage go through when filing their claims.
His customers can now reap the benefits to all of his experience by having someone with a vast knowledge of the insurance industry guide them through this complicated process.
Most property owners have never had to file a claim for property damage before and have no idea what their insurance policy covers. Bob and his staff will go over your policy with you to help you fully understand your coverage and determine what information your provider needs to get the process started.
It is important to Bob that you receive the most out of your policy, so if you feel uncomfortable filing your claim on your own, his staff members will file your entire claim for you.
911 Restoration of Mahoning Valley genuinely cares about your wants and needs. So, call Bob and Bobby when you need expert restoration services, and they will see you through until the end.