Mold Removal
After a water damage emergency, the last thing that you want to think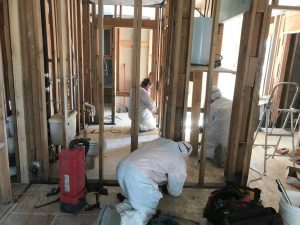 about is mold. These spores can pop up seemingly overnight, and seem to multiply just as quickly. Many property owners employ an "out of sight, out of mind" attitude and think that they can take care of it on their own. But mold decontamination is a task best left to the professionals. 911 Restoration of Mahoning Valley is here to help.

Dealing with mold removal can be a daunting task for any property owner. After a water damage emergency in Warren, excess spores can often linger on the property. These may seem harmless, but in fact they can quickly destroy the structure. It's important to take care of the remediation as soon as possible after any flood on the property.

Fortunately, 911 Restoration of Mahoning Valley is here to help. The staff responds to all calls within 45 minutes, so your decontamination will be taken care of in a swift manner. The techs never keep you waiting, and are available 24/7/365 for all of your cleanup needs.

The technicians work with you every step of the way to ensure that you remain comfortable during the removal process. They understand that mold cleanup is an imperative step after any water damage emergency, and put your needs first. If you want a mold decontamination team that understands your needs, look no further. Call 911 Restoration of Mahoning Valley today!

Leaving Mold Removal to the Professionals
When you spot mold on the property in Youngstown, it can be easy to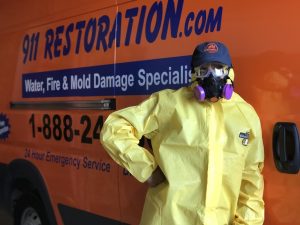 write it off as something minor that you can take care of yourself. But the fact of the matter is, the black spores can quickly multiply and turn into a far bigger issue. It's important to tackle it as soon as you spot the excess fungus on the property.

Put your health and the structure of your property in Warren first and call the professionals to take care of the mold inspection. They will use the latest technology to find all the hidden spots that might not be visible if you are not trained to look for them. The staff is aware of where moisture can hide on the property, such as crawl spaces and other damp areas. They use this knowledge to provide you with the most thorough mold decontamination services possible.

It's imperative to leave any mold cleanup services to the trained technicians in Youngstown. They use protective gear which is not widely available. In addition, leaving mold on the property can lead to difficult symptoms. Asthma, allergies, and headaches can all quickly follow. It's important to take care of this as soon as possible so these symptoms don't worsen.

The techs also use third-party laboratory testing, so you will receive the most accurate results possible. They go above and beyond to put the customer first in all situations. Call 911 Restoration of Mahoning Valley for all of your mold removal needs today.

Reliable Mold Remediation Services
When dealing with excess fungus growing on the property, it's important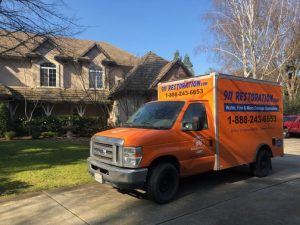 to have professionals on the scene that you can count on. 911 Restoration of Mahoning Valley truly goes the extra mile to ensure that you remain calm throughout the entire extraction process. Both you and your property will be treated with the signature Fresh Start attitude, and the techs remain optimistic the entire time.

The technicians have years of experience in mold removal. They are licensed, insured and bonded, so you can rest assured knowing that you are in good hands. The mold removal service in Youngstown will be carried out as quickly and diligently as possible, and the techs understand the importance of the manner.
The mold remediation specialist in Youngstown is available around the clock to answer any questions or concerns about the mold inspection. Their top priority is making sure that you feel comfortable throughout the process. Structural drying services will also be provided, to ensure that the property is as clean and dry as possible.

When dealing with unexpected mold on the property, there is no need to worry. Our mold remediation business in Mahoning Valley works with all insurance companies, so you will be able to find the best plan for you. This disaster will not be the end of your property, but rather an opportunity for a Fresh Start.

For the best removal services and mold damage restoration in Canfield area, call 911 Restoration of Mahoning Valley today. Any water in the crawl space will be promptly taken care of, and the extraction services will be carried out swiftly. The techs work efficiently to bring you the best remediation services possible. Call for your Fresh Start today.