Water Damage Restoration in Burghill
If you are experiencing flooding on the property, you know how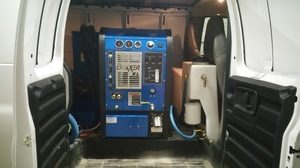 overwhelming it can be. There's no need to worry though, because our experienced water removal technicians are here to help. Our water extraction services are available 24/7/365, and we respond to all calls within 45 minutes. You'll never be kept waiting for important water removal services in the Burghill area. All of our water cleanup techs are IICRC certified and trained with years of experience, so you know you can trust them with your property. For timely water removal services after a burst pipe, contact 911 Restoration of Mahoning Valley today.
Turning Burst Pipes Into A Fresh Start
Anyone who has experienced a burst pipe knows that it can seem like the end of your property. However, our techs are here to tell you that it is simply an opportunity for a Fresh Start. All our water removal techs operate with an optimistic attitude, so you will be able to feel at ease during the entire process.

While our water clean up techs are here to help, there are a few steps that you can take to prevent a house flooding in the future. Simply have a plumber out on the property to conduct a regular inspection and ensure that everything is in working order. In addition, make sure not to flush anything irregular down the toilet, such as cotton swabs. This could cause the pipes to burst. If you are taking these precautions, you should be able to avoid any water clean up services.

Sometimes, the worst does occur and a water damage emergency happens on the property. That's where our trained water removal techs come in. From top to bottom, they'll conduct a complete water extraction. In addition, our water remediation techs conduct a complete home restoration. They provide emergency storm repairs, disaster restorations and more. You can trust the water damage restoration specialists with your property in Burghill.

Many of our customers wonder if their water removal services will be covered by insurance. There's no need to worry, because our water extraction company works with all forms of insurance and bills them for your water cleanup services. A free visual inspection for property owners only is even offered. Our water damage specialists in Burghill want to make sure you pay as little out of pocket out possible.

Not only do our house flooding specialists provide quality services, but they do their best to put your mind at ease as well. They have years of experience under their belt, but treat each customer with the utmost respect. With their optimistic attitude, you'll feel hopeful about your property during water clean up services. Call our water extraction specialists in Burghill for your own flood cleanup services.
Mold Removal Services That Go Above and Beyond
After any water damage restoration on the property, it's easy to assume that the worst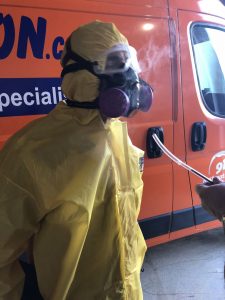 is over and the property will be okay. The truth is that mold can quickly arise on the property after any house flooding. Fungus can arise as quickly as 24 hours after any water damage emergency, so it's important to have our techs conduct a mold inspection while on the property.
Mold can seem easy enough to deal with, but the truth is that it can cause some difficult symptoms. If you have spotted black mold on the property and are coughing, sneezing, or experiencing headaches, contact our mold remediation specialists. They will be out on the scene for a mold cleanup as soon as possible.

It's important to be prepared for the worst case scenario when it comes to mold, because it can destroy your property from the inside out. Be aware of the warning signs of mold on the property in Burghill. For example, if there is dampness in the air or items are damp to touch, this could be a sign of lingering moisture on the property. Contact our mold remediation specialists for a removal immediately.
Our mold remediation specialists are all IICRC certified with years of experience, so there is no need to worry about your property in Burghill when it's in their hands. They use hazmat suits and infrared technology for mold inspection services to get the best read possible. In some instances, mold is sent to a third-party lab for testing.
When it comes to mold on the property in Burghill, it's easy to get overwhelmed. The truth is that mold remediation is an easy task for our specialists, and they operate with an optimistic attitude. Both you and your property will be treated to a Fresh Start during the decontamination. For your own mold remediation, contact 911 Restoration of Mahoning Valley today.