Southington Water Damage
Water Damage and Mold Removal
There's no predicting when you might be hit by water damage, especially in Southington. Our frigid winters frequently cause pipe bursts from frozen pipes or roof damage from ice dams. Spring storms lead to sewage backups and basement flooding. And the hot, muggy summers encourage mold development. 
This constant vulnerability is the reason 911 Restoration of Mahoning Valley provides 24/7 water damage restoration. No matter what day or hour disaster strikes, we're here for you with a guaranteed arrival time of 45 minutes or less.
We have the most highly skilled water cleanup technicians in the business. Every
member of staff is IICRC certified and extensively trained in water damage restoration and mold removal. They give you a truly Fresh Start with everything from water extraction to structural repairs. At 911 Restoration, we believe our job isn't done until your home or business is good as new.
We also believe our neighbors deserve to be treated with compassion and respect. You can count on our water damage restoration crew to listen to your concerns, put themselves in your shoes, and work with total transparency. 
Let us lighten your financial burden with a free insurance consultation. 911 Restoration works with all types of insurance and reviews your policy to clarify which services are paid for by your provider. Water damage restoration can get complicated. If you're not sure if you're covered for water cleanup, drywall repair, mold inspection, or mold removal, don't worry. We make sure you're informed before the work even begins.

Our workers are the experts when it comes to flood cleanup, but you're the boss when it comes to your property. For the very best in customer service and water cleanup in Southington, call 911 Restoration of Mahoning Valley.
Water Damage Restoration and Sewer Flood Cleanup in Southington
Water damage takes many forms, including:
Frozen pipe bursts
Ice dam disasters
Basement flooding
Sewage backups
Washer machine floods
Sprinkler malfunction
Air conditioner leaks
And many, many more
Our water cleanup crew is trained to handle every possible disaster. Here's what you can expect when 911 Restoration arrives at your property:
First, the water damage restoration workers assess the situation. They determine the best course of action to minimize damage so you don't wind up paying for avoidable services. Typically, they begin by packing out and storing any belongings that are still unharmed. If water is still entering your property, they stop the flow through boarding up, repairs, or any other necessary task.
Then, they work swiftly to extract the water or sewage. Once the water is gone, they sanitize the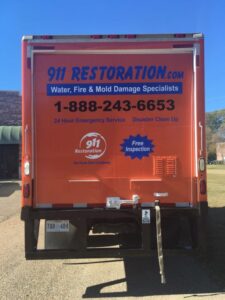 area thoroughly. This is especially important after blackwater has been on your property. Sewage brings parasites and disease-causing bacteria into your home. Our flood cleanup experts are diligent about eliminating that threat.
After water extraction, the restoration crew brings in professional fans to dry the area to its core. They perform structural testing to see if there is any weakness or damage after your pipe burst or basement flooding. They repair or replace compromised materials. Finally, they ensure your property is safe from long-term problems by conducting a mold inspection and mold remediation.
The bottom line: you can count on 911 Restoration of Mahoning Valley for comprehensive service in any disaster. If you need water damage restoration in Southington or the surrounding area, call now and let us take every worry off your plate.
Detailed Mold Inspection After Basement Flooding
Did you know it only takes 24-48 hours for mold spores to create a new mold colony on a damp surface?
And did you know that mold spores are constantly in the air around you?
Disasters such as frozen pipe bursts and basement flooding are often so extensive that it's impossible to fully dry your property within 24 hours. This is why mold development is so common following water damage. It's also why our water cleanup experts are certified mold remediation specialists. They complete every flood cleanup job with a thorough mold inspection to ensure your property is truly fungus-free.
A mold inspection is not something average property owner can easily do by sight. Both mold spores and water easily invade hidden spaces inside ceilings and walls and on sheetrock. You may not even realize you have a problem until you experience headaches, dizziness, or respiratory issues.
However, our mold remediation crew knows where to look for fungus. They know all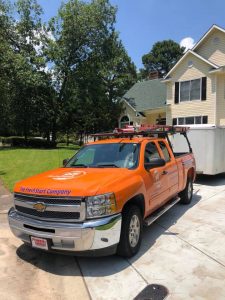 the signs of a hidden infestation, and they can identify the species to ensure safe and effective mold removal.
The mold remediation technicians also come prepared to protect your property against future contamination. Using structural dehumidifying techniques, they eliminate damp spaces in your home or business. This deprives mold spores of a welcome landing ground.
Don't live with mold a second longer than you have to. For mold removal that lasts, contact 911 Restoration of Mahoning Valley.
Servicing the cities of Brookfield, Burghill, Campbell, Canfield, Cortland, Fowler, Girard, Hubbard, Leavittsburg, Lowellville, Mahoning County, Masury, McDonald, Mineral Ridge, New Middleton, Newton Falls, Niles, North Jackson, Southington, Struthers, Vienna, Warren, Youngstown, and surrounding areas.