Commercial Restoration Considerations for Water & Fire Damage
No matter the extent of damage is, dealing with water or fire damage is never fun or easy,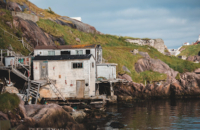 especially when it comes to commercial restoration. There are several things to keep in mind during the restoration process, each with a unique sense of urgency.
From the price of water damage restoration involved after a storm or sewage disaster or whether fire damage restoration ventures will be covered by insurance or not, everything can add up to create more problems for you. One of the biggest issues you may have to deal with is that the longer a restoration company takes to restore the damage, the more clients you lose out on. 
This article will discuss the most important considerations you should make when hiring a commercial restoration company for your property, industrial plant, warehouse, and more. 
Considerations For Hiring Commercial Restoration Company
Commercial restoration can include a range of services, including:
The only prerequisite is that it needs to be in a commercial place, such as your office, industrial site, warehouse, and more. Attempting commercial restoration is never a good idea because of Code requirements and the risk of a lawsuit. 
Some major considerations that you should keep in mind include, but aren't limited to;
Becoming a commercial restoration company isn't just about buying the right equipment but also training. To ensure that you hire the right company, you should always go for IICRC (Institute of Inspection, Cleaning and Restoration Certification) certified. The institute ensures that restorers follow the highest restoration process standards and ethics.
There are general and specific certifications. It is entirely your call whether you want someone who specializes particularly in what you need or a company that has a general certificate. 
As mentioned above, commercial restoration entails a range of services. The one you hire must cover all aspects involved with property restoration. This is important because commercial damage is rarely confined to just one type of damage. 
For example, there is always a risk of mold after water damage and a need for cleanup. There may also be a need for sewage backup cleanup or even biohazard cleanup on your property. 
A key consideration is the pricing of the restoration process – even if your insurance provider is covering the costs. They, too, will consider the pricing. 911 Restoration is known for its cost-effectiveness, premium commercial restoration services, and relationship with insurance providers. 
You don't need to break your bank while trying to recover from a commercial disaster! We offer a free visual inspection for property owners, so if you aren't sure whether we are the right one for you, feel free to schedule a quote and see what we can do.
When it comes to commercial restoration, timing is key. You need a company that can come to your aid 24/7, 365 days a year, whether it is raining or snowing. If a restoration company doesn't offer emergency restoration services, it may not be worth your while – especially if you ever find yourself in a time-restricted circumstance. 
The ability of a company to handle emergencies is also directly associated with its ability to scale concerning your requirements. Commercial entities often require companies willing to go the extra mile and those that can increase their serving capacity as per your requirements.
Things to Avoid
Some red flags that you should keep in mind when hiring a commercial restoration company include: 
A Retainer Fee
Restoration companies that request large sums of money upfront or as a retainer are red flags. While it is an industry practice to ask for 10% of the total cost as a deposit at the start (to cover the cost of materials), higher advance demands mean that there may be something wrong. 
To avoid any confrontation, later on, lay out the terms of the contract in the initial interview or when negotiating prices in the initial phase. 
Hiring Without References
Commercial restoration companies do not all work as ethically as their competitors. You should ask other businesses or associates for a reference before you hire a restoration company or simply look for business reviews. Price is important, but so is knowing what you are getting into. 
When choosing a restoration company, you are making a very important decision. You must remain vigilant. While every other company may offer you commercial restoration, all of them may not be as reliable. 
911 Restoration is known for its reliability, ability to respond within 45-minutes, and Fresh Start principle. Whether you need water damage restoration, mold removal, fire damage restoration, or any bespoke service, give 911 Restoration of Mahoning Valley a call and let our IICRC certified experts help!