Newton Falls Regional Water Damage
Water Damage and Mold Removal
Water damage does not wait. When a frozen pipe bursts, that's an emergency. A sewage backup in your business… emergency. Basement flooding, roof damage, washer machine flood… all emergencies. You know it, and at 911 Restoration of Mahoning Valley, we know it, too. That's why we don't waste a second when your call comes in.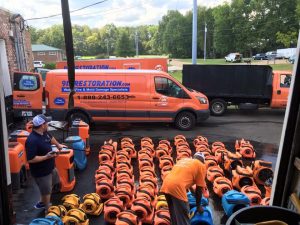 911 Restoration provides emergency water damage restoration 24/7/365. It doesn't matter when you call. You can always expect to hear a human voice on the other line, and our water cleanup experts are at your door in 45 minutes max. 
We're not just fast. We're also the best in the business. Every member of our water damage restoration staff has completed rigorous training in property restoration. They all hold IICRC certification and have mastered every aspect of flood cleanup and mold remediation. From pipe bursts to basement flooding, sewage extraction to roof replacement, they do it all. 
Our water cleanup professionals also work with commitment and compassion. They know what you're going through, and their goal is to help you put this disaster firmly in your past. As they go through the water damage restoration process, they take great care to communicate clearly. At 911 Restoration, we believe in transparent business practices and honesty with our customers. We even provide a free insurance consultation so you go into water cleanup with a clear understanding of which service your provider covers.
You're our neighbor. And you can count on us to treat you like one. For the best service and most caring water cleanup in Newton Falls, call 911 Restoration today.
The Top Water Damage Restoration Company in Newton Falls
From the historical covered bridge to a top-tier school district, Newton Falls is a city that preserves the past while looking toward the future. 
911 Restoration of Mahoning Valley is built on the same principles. We recognize that your home or business has a history. It has meant something to you, and nothing is more important than preserving that legacy after a basement flooding. 
We also believe every disaster is an opportunity to look ahead. That's why our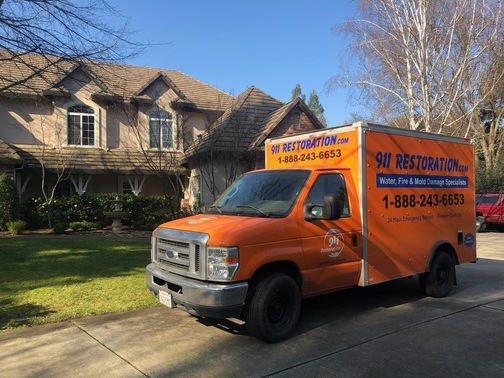 flood cleanup crew is dedicated to turning your pipe burst or storm damage into a Fresh Start. They don't just handle water cleanup. They restore what's destroyed, leaving you with a property that's stronger, cleaner, and more beautiful than ever.
When the water damage restoration crew arrives at your property, their first order of business is to assess the situation. They determine the best course of action for minimizing damage, starting with packing out and storing at-risk items. They do whatever it takes to get water and moisture off your property, from emergency boarding up to sewage extraction. Once the water is gone, they complete water cleanup with sanitization and structural drying.
However, just because flood cleanup is complete, it doesn't mean the job is complete. 911 Restoration provides water damage restoration, which means our techs don't leave until your property is fully restored. They conduct structural testing to ensure your home or business is still sound. If there's a problem, they repair it. 
They also check for mold with a thorough mold inspection. And suppose they find mold? You guessed it. They tackle mold removal personally.
There's a reason 911 Restoration is the preferred choice for water damage restoration in Newton Falls. From beginning to end, our first and only priority is you. Call the water cleanup company that respects your past and cares about your future. Call 911 Restoration of Mahoning Valley.
Full-Service Mold Remediation in Newton Falls
Does a recent pipe burst or basement flooding have you worried about mold contamination? Do you see a mold-like substance creeping across your walls? Or are you thinking about getting a mold inspection after waking up dizzy too many mornings in a row?
Whatever the reason, it's always a good idea to call 911 Restoration for a complete mold inspection and mold removal. Our technicians are relentless when it comes to protecting you and your property from fungus. Just as with flood cleanup, we don't consider mold remediation complete until your property is pristine again.
Your dedicated mold inspection crew investigates every square inch of your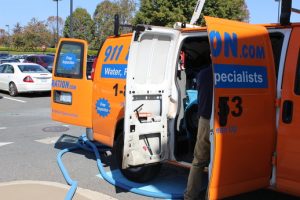 home or business. They know how crucial it is to uncover every patch of fungus to ensure mold remediation is complete and effective. They come equipped with the most advanced mold removal tools and perform their job with the utmost caution. It is possible to spread spores and mycotoxins through sub-par techniques. That's why you should call a certified contractor you can trust, like 911 Restoration.
After mold removal, our experts use professional fans to dehumidify the structure. This prevents moisture from rising to the surface, as any damp surface can lead to a brand new infestation. And just as they do with flood cleanup, the workers repair any damage resulting from your mold problem.
From basement flooding to a contaminated crawl space, let 911 Restoration be your first and only call for mold removal and water damage restoration in Newton Falls. We'll give you a Fresh Start.
Servicing the cities of Brookfield, Burghill, Campbell, Canfield, Cortland, Fowler, Girard, Hubbard, Leavittsburg, Lowellville, Mahoning County, Masury, McDonald, Mineral Ridge, New Middleton, Newton Falls, Niles, North Jackson, Southington, Struthers, Vienna, Warren, Youngstown, and surrounding areas.