Maintenance Checklist for Commercial Buildings
Just like home maintenance, the November maintenance checklist for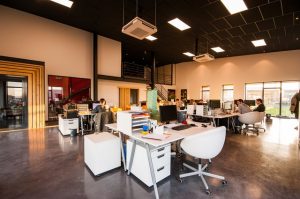 commercial buildings is equally crucial. We, at 911 Restoration of Mahoning Valley, view it as a preventative maintenance checklist. This is because by carrying out the necessary tasks, you can keep your commercial property safe from fire hazards and water damages that multiply during the winter season.
Put simply, periodical planning and maintenance activities, especially before the winter season kicks in, are the best way to ensure the upkeep of several aspects of the building to prevent serious damages and dangers to staff and customers alike.
At 911 Restoration of Mahoning Valley, we specialize in home restoration after the fire, but we also extend fire and water damage restoration services to commercial owners. In case of a fire breakout or facility flooding, contact us. We can send our restoration experts to repair and restore your commercial facility to its former state in the fastest time.
However, our goal is to prevent the problem first. Hence, look at our November maintenance checklist for commercial buildings to see how you can protect your property from fire and water damage hazards and avoid unnecessary headaches and costs.
Deep Clean
Depending on your industry and type of business, you may have to hire a commercial cleaning company and let them know your cleaning schedule to make arrangements accordingly.
Deep cleaning of your commercial property is recommended in our November maintenance checklist because this is the month when the winter season is likely to begin. Ventilation is a huge factor in winters. As windows are closed, and heaters run regularly, there is a decrease in indoor air quality.
Deep cleaning in the winter, on the other hand, ensures that less dust accumulates, and you have a healthier commercial space to work. All should be done, from specialty equipment cleaning to deep cleaning of specific areas like bathrooms, air vents, carpets, and total disinfection (to combat the flu and cold season).
Hire a Contractor for Property Inspection
As masonry work, roofing, and exterior walls may wear out over time, now is the best time to get them inspected to prevent water damage, especially when the snow begins to melt after the winter season. If your commercial property roofing is not in top shape and well-maintained, the melted snow can leak through the tiny cracks in your property's foundation, thereby damaging the walls and flooding your premises.
The problem can aggravate over time and get as repeated cycles of snow melting and refreezing result in cracks to the property's foundation. This is when you may need commercial water damage restoration services. 911 Restoration of Mahoning Valley is a leading commercial and home damage restoration company. We can help with all your water damage restoration needs. However, if you can take adequate measures to prevent the problem, then make sure you do. Get your masonry work and roofing inspected and ensure your property is in good condition for the coming months.
Perform Health and Safety Review
Nowadays, practically every workplace, regardless of its size or scope, has a detailed health and safety plan. However, the plan requires regular review and checks to ensure that the employees are well-protected from the potential risk of accidents and illnesses. Hence, under the November maintenance checklist for commercial buildings, we advise you to use planned downtime at the end of the year to ensure:
Safety control systems are up to date and working
Fire and emergency exits are clear and clutter-free
Fire extinguishers are functional, have proper pressure in them, and that employees have adequate training on how to use them
Check Plumbing
When the temperature falls in winters, pipes are likely to freeze. If they are not in proper condition, they will burst and lead to leaks or flooding. This may require water damage restoration services. To prevent being in such a situation, get your commercial property plumbing checked.
In addition to this, do the following:
Get water boost and pump systems lubricated
Inspect couplings for leaks
Check water heaters and boilers
Check fixtures and faucets facility-wide
Ensure Proper Lighting and Safe Electrical Supply
Problems with lighting and electrical work can also expose your property to the risk of a fire. So, keeping your lighting and electrical work in good condition is crucial. Frequent checks are advisable, while a comprehensive inspection must be carried during November and December when the workload is less and staff is planning to go on holiday. During this time, get lighting thoroughly checked, including transformers, cables, hardware, etc.
Schedule HVAC Inspection
HVAC systems run non-stop in commercial facilities. To ensure in the November Maintenance checklist, we recommend scheduling for HVAC inspection and repairs. Now is the best time to comprehensively inspect HVAC units and resolve all issues because you will need to ensure that your facility is warm and has the perfect temperature for employees to work efficiently.
Remember that proper maintenance of HVAC is critical to avoid fire hazards. Sometimes, there may be gas leaks or problems with the motor or wiring, which can lead to fire and explosion if not addressed and fixed promptly. Therefore, make sure to schedule an HVAC inspection to prevent a fire.
In case of a fire or water damage incident, contact us. We, at 911 Restoration of Mahoning Valley, will be at your service in less than 45 minutes. We can help you with clean-up, repairs and restoration work. You can count on us.