Water Damage Restoration in Mc Donald
Imagine that a pipe bursts unexpectedly on your property. Whether it's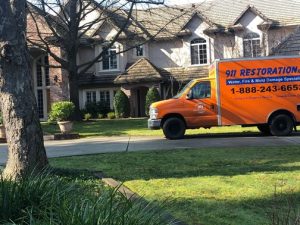 caused by heavy winds and rain or just a plumbing failure, this water damage emergency could destroy your property if it is not properly taken care of. That's when you need to call the water removal specialists in Mc Donald with years of experience.
911 Restoration Mahoning Valley is a water extraction company that is locally owned and operated with branches all across the country. Our water removal technicians are all IICRC certified with years of experience. Our technicians believe in a Fresh Start for you and your property. From top to bottom, restore your property with the water extraction company that cares about your needs. Call 911 Restoration of Mahoning Valley for your own water damage restoration today.
Timely Flood Cleanup Services When You Need It Most
Living in Mc Donald, many residents are familiar with the weather conditions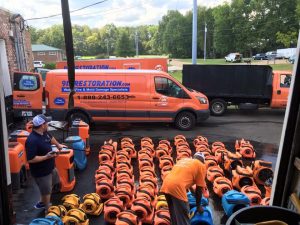 that can cause burst pipes on the property. Whether it's heavy winds, rain, or snow, it's important to be prepared. One way to prevent a flood cleanup in the future is to have a plumber out to regularly inspect the property. Also make sure to take special care to not flush anything down the toilet that is not meant to be flushed, such as paper towels or cotton swabs. These two seemingly simple tips will help prevent burst pipes in the future.
If a pipe has already burst and you need require timely water removal services on the property, don't be concerned. Our team of trained water extraction specialists has years of experience in all types of water removal services. All calls for flood cleanup services are answered within 45 minutes, and they are available around the clock. You'll never be left waiting for important water removal services when you have a flooded basement in Mc Donald.
If the worst has already happened and you aren't sure if your property can survive a flooded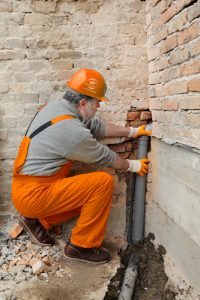 basement or crawl space, there is no need to be concerned. Our team of trained technicians do their best to restore your property from top to bottom. In some instances, emergency roof repairs and storm repairs will even be provided. No matter the cause of the water damage emergency, our water extraction company can handle it.
Many of our customers ask if water removal services are covered through property owners insurance. The truth is that all of locally owned and operated branches work with all types of insurance companies. A free visual inspection for property owners only is even offered. For your own Fresh Start water damage restoration, contact 911 Restoration of Mahoning Valley today.
Mold Removal Services in Mc Donald
After a water damage emergency, many property owners think that they're in the clear. Unfortunately, a moist and damp environment caused by a burst pipe is a breeding ground for mold. Mold can arise on the property as quickly as 24 hours after any water damage.