Mold Removal in Struthers
Being a property owner in Allegheny County means taking on a lot of responsibility.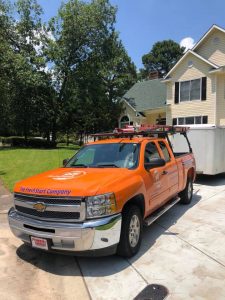 Those responsibilities often include dealing with property damage such as water damage or fire damage. However, arguably the hardest one to stay on top of is a mold infestation. Mold grows subtly over time. This means months may go by before you notice there's a problem. Meanwhile, during that time, the mold is eating away at the organic materials on the property such as sheetrock and furniture while creating health issues in otherwise healthy residents at the same time. That's why our IICRC certified technicians are standing by to assist you 24/7/365 with every aspect of your mold remediation. Whether you live in Struthers, Girard, or any other city in the Mahoning Valley region you can count on us to show up ready to get started on your mold removal within 45 minutes of receiving your call.
The simplest method of protecting yourself is to be aware of the signs of mold contamination. Once you know what the signs are, it becomes simple to stay ahead of the problem. Some of the most common signs of mold include:
Rotting wood

Crumbled drywall

Visible mold

Breathing problems

Headaches

Persistent cough

Stale odor
Don't forget that regular cleaning methods are ineffective against mold. The normal cleaners and scrubbing motions only agitates the mold spores instead of removing them. When agitated, the mold spores can go airborne, which causes them to create new colonies in different areas on the property. When it comes down to it, the only viable solution is professional mold remediation handled by IICRC certified technicians.
Once you're aware of or suspect mold on the property, call 911 Restoration immediately. For our customers in Struthers and the Mahoning Valley area, we'll be there within 45 minutes to deliver a Fresh Start you can count on.
Mold Remediation Professionals
Any mold remediation professional can ensure that mold is removed from the property. However, the real question is, "Was the mold removal performed correctly?" At 911 Restoration, our IICRC certified technicians have developed their mold remediation process to absolute perfection thanks to the years of experience and ongoing training they have. Everything from mold decontamination to mold cleanup is handled with the expertise you need to have a property restored to good as new.
Before anything else, we perform our visual mold inspection. We do an inspection before unloading any equipment so we can determine how far the mold has spread, if the mold is toxic, what containment measures are needed, and what repairs are needed.
Once finished, we get to work on your mold removal. The first step in the process is containment. We use the latest containment measures, including vapor barriers to get the job done. After containment is secured, we can move on to mold decontamination. We accomplish this task with the use of industrial strength cleaners and detergents. After this step is completed, we are ready for the actual mold removal.
As soon as you suspect mold, call 911 Restoration. We'll arrive in 45 minutes for our Struthers customers to get to work on your mold cleanup. Call now to get the Fresh Start that leaves you breathing easier.
Black Mold
Black mold usually appears due to extreme conditions such as unusually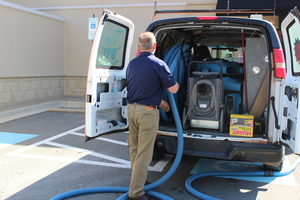 dark and/or damp rooms. The usual suspects are the basement and attic for this reason. However, it still requires a long period of mold growth or contaminated water to really cause toxic mold to develop for residents in Struthers.
Not only does black mold eat organic materials just like regular mold, but it also causes severe health problems regardless of how healthy someone previously was. Some of the most severe reactions are organ shutdown, and in some cases, death. We take your health and wellbeing seriously, which is why we offer mold testing services on top of our regular mold inspection. If black mold is found to be present on the premises, we immediately wear hazmat gear and proceed with our two-phase mold decontamination process. The first round is done before the mold removal, and the second round happens after mold removal is complete. 
Call 911 Restoration of Mahoning Valley as soon as you suspect black or any other toxic mold. Everything from mold decontamination to mold cleanup is just a short call away. Don't wait to get the Fresh Start you need for your health.
Servicing the cities of Brookfield, Burghill, Campbell, Canfield, Cortland, Fowler, Girard, Hubbard, Leavittsburg, Lowellville, Masury, Mc Donald, Mineral Ridge, New Middleton, Newton Falls, Niles, North, Jackson, Southington, Struthers, Vienna, Warren, Youngstown, and surrounding areas.